For daily emails of the snow report, just enter
your email address below and click submit.
TOP OF EXHIBITION
Live streaming video webcam of the Angel Fire Resort Base Area & Lodge.
Still Cams
Updated every 3 minutes, 7 days a week, between 7am & 4pm MT
BASE OF CHILE EXPRESS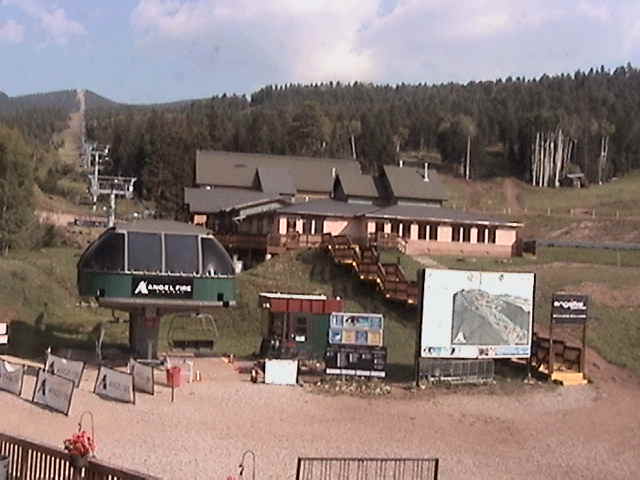 Live camera looking over to the bottom of the Chile Express chairlift.
THE SUMMIT


View of the 10,600' summit at the top of Chile Express chairlift.
LIBERATION PARK


View from the summit over to the Summit Haus Restaurant and Liberation Park.